Opps, previous thread had been merge to CozyApparel under Flea market, ***..
So I still couldn't make up my mind of my earrings price, whether $1.80 or $2.. Some of my friends told me $2 is quite expensive for flea market,
Ppl went to flea market to look for cheap stuffs... HOW?? Help!!
here's the pic of earrings that i'm selling: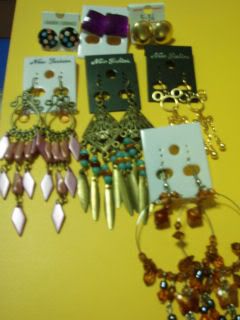 p/s: these are some of the earrings, i have 100 pairs of different styles, i can't took all to let u all see so i just pick a few and took it.